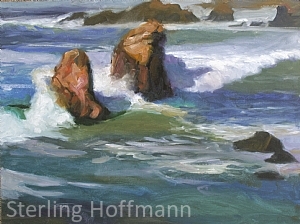 This is a painting that I started as a painting demo for members of the Petaluma Arts Counsel. The demo was only an hour long so I had to work fast. I was able to cover the canvas while the painting looked complete.

later I worked on the details and this is what you see. I use a photo that I took while painting on the Carmel coastline upon my painting trip to the area.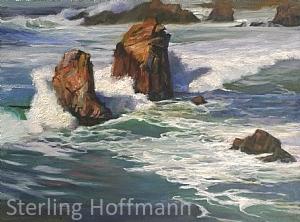 "Maverick Waves" oil on canvas panel 18"x24"